Peoples in connection with Kurume Azalea
Motozo Sakamoto - Creator of Hybridized Kurume Azalea –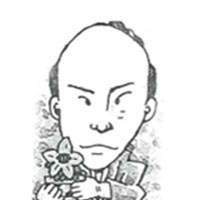 Motozo Sakamoto was born into a samurai family in Kurume approximately 230 years ago. Growing up, he was fond of the white and red Kirishima Azalea, but desired them in widely variety of colors. Motozo went to Mt. Korasan (Korataisha Shrine) and Bairinji Temple, to collect Kirishima azalea seeds to begin his own methods of hybridization.
His pursuit continued many years until one spring, he successfully grew a new cultivar of Azalea in his seedbed. By incorporating moss into his seedbed, Motozo achieved successful hybridization of new azalea cultivars. He continued to invent 200 cultivars of azaleas, some of which continued to be cultivated as commercial cultivars
Representative Cultivars Bred by Motozo Sakamoto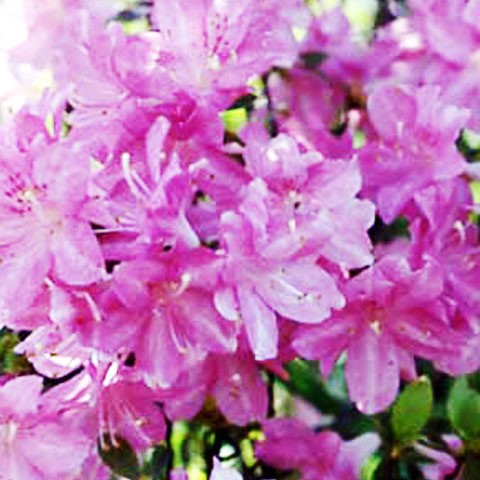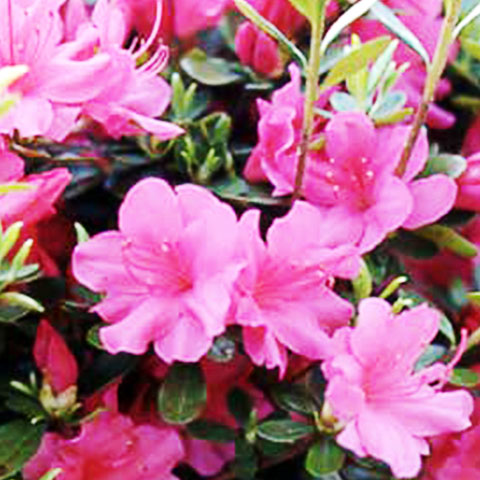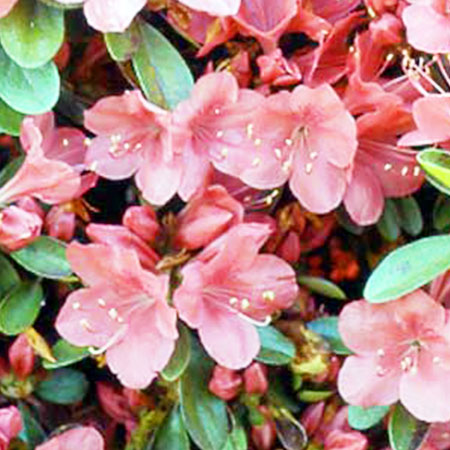 Kijiro Akashi –Promoter of Kurume Azalea–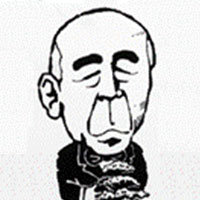 Approximately 170 years ago, Kijiro Akashi was born in Higashi-machi, Kurume. He was later appointed as village chief, however, he resigned as his strong aspirations of increasing agricultural profitability lead him to pursue horticulture.
His pursuit in horticulture included a particular interest in Motozo Sakamoto's Kurume Azaleas which had amazing diversity and exquisite colors, convincing him of "importance of cultivation and commercialization of Kurume Azaleas for the city of Kurume", and to further leading him to establish a company called Akashi Korakuen to solely focus on the growth of flowers.
Kijiro began greenhouse cultivation, imported foreign seeds and seedlings, and created variety of hybridized new Azalea cultivars. He also published instructional flyers to educate others on proper ways of azalea breeding. It was then, over a hundred years ago, that Kijiro began mail-order business by cataloging his products. His creativity and continued efforts lead to Kurume Azaleas to become world renowned and the official flower of Kurume City.
Representative Cultivars Bred by Akashi Korakuen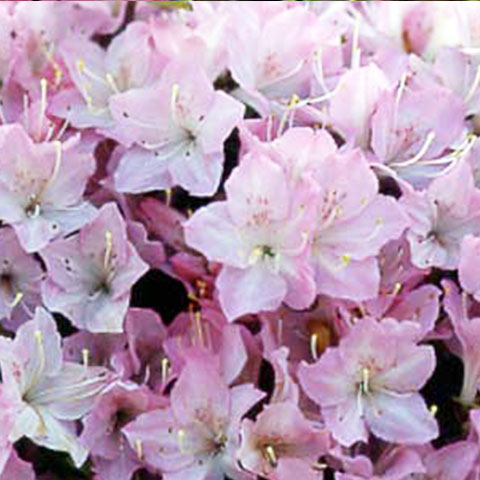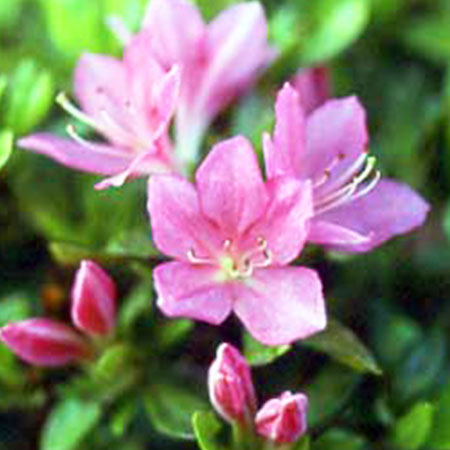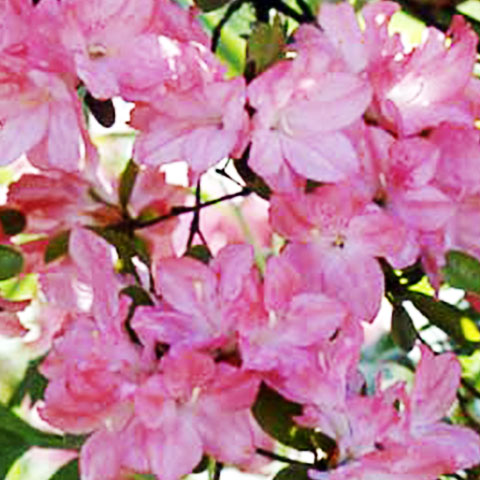 Ernest Henry Wilson
Ernest Henry Wilson was the Harvard University (Boston, MA) Arnold Arboretum's plant explorer of the early twentieth century. In the pursuit of conifers, azaleas and Japanese cherries, Wilson travelled to Japan in 1914. He first encountered the Kurume azalea in Tokyo's Hatagaya district. Later, in 1917 at Yokohama Nursery Company, he again encountered the azaleas used in an umbrella-shaped topiary display and became captivated at the thought of visiting the birthplace of the Kurume Azaleas. His wish came true in 1918 when he visited Akashi Korakuen in Higashi-machi, Kurume. There, Wilson selected and purchased fifty different cultivars of azaleas out of over 250 ones. The hand selected cultivars safely arrived at the Arnold Arboretum the following year, where a Kurume Azalea Exhibition was held. The fifty cultivars quickly became beloved in the U.S., and continued its popularity as it spread throughout Europe. The collection of cultivars brought from Japan became known as "The Wilson Fifty" amongst the horticulturalists and researchers alike and was treated with high admiration.
"The Wilson 50 "
Seikai, Kurenoyuki, Shinseikai, Yorozuyo, Naniwagata, Tancho, Hatsukatsugi, Irohayama, Hoo, Suiyohi, Takasago, Kasumigaseki, Bijinsui, Asagasumi, Kimigayo, Azumakagami, Osaraku, Otome, Ayakanmuri, Shintokinohagasane, Saotome, Kirin, Tamafuyo, Kiritsubo, Omoine, Oinomezame, Katsuranohana, Shin-utena, Kumonoue, Benifude, Suganoito, Kasanekagaribi, Tsutamomiji, Suetsumuhana, Fudesuteyama, Imashojo, Rashomon, Wakakaede, Yae-hiryu, Kurainohimo, Agemaki, Hinodegiri, Aioi, Sakuratsukasa, Tamanoutena, Goshozakura, Ukamuse, Hinodenotaka, Osaraku seedling, Hanaasobi